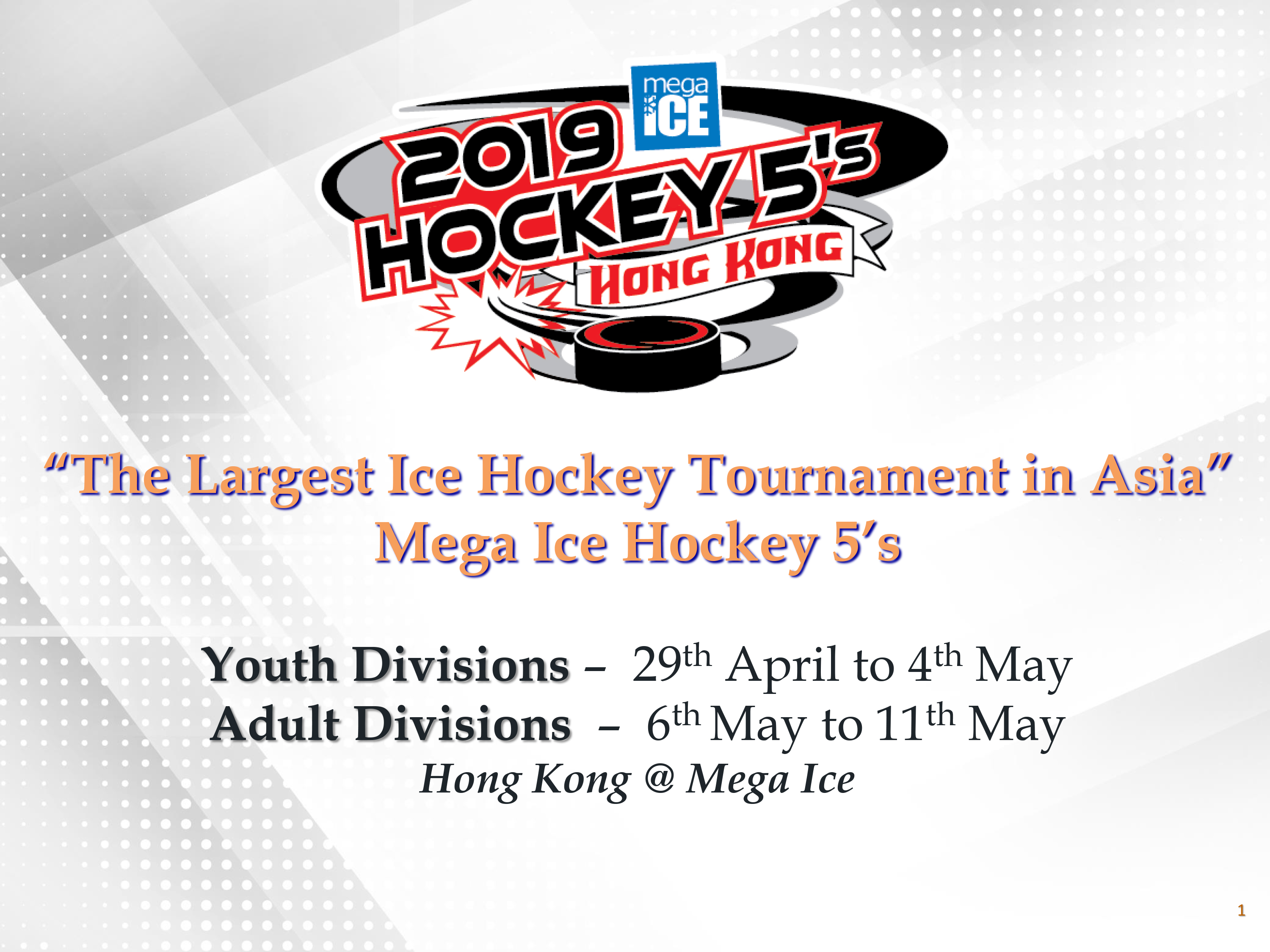 HKIHA is pleased to announce 10 youth teams or more (Divisions U6, U8, U10, U12, U16) will be competing in the upcoming 2019 MegaIce Hockey 5's. As part of the Hong Kong Junior National Team program and its additional tournaments, HKIHA hopes upcoming youth players will develop quicker by competing together in various tournaments. Each team will comprise of 13-16 players. There will NOT be a U18 (born 2002 or earlier) Team for this tournament; players born 2002 or earlier will be required to compete in the Adult Division.
Date: Youth Division @ April 29 – May 4, 2019
Location: MegaIce, Hong Kong
Costs: Tournament Fee will be announced
Age Group: please select the correct age group based on the players Birth Year. (Age group may be subject to change by MegaIce)
Bantam U16 (Players born in 2003 – 2005)
Pee Wee U12  (Players born in 2006 or 2007)
Squirt U10 (Players born in 2008 or 2009)
Mini Squirt U8  (Players born in 2010 or 2011)
Atoms U6 (Players born in 2012 or 2013)
Player Selection Priority will be as follow:
HKIHA Registered Ice Hockey Players
HKIHA Applicants Elite Feeder Program Players will have higher priority in selection.
2018 MI5 Team HKIHA Players
Any other players
Please consider our programme very seriously before you apply ,If you withdraw without a reasonable reason after being selected ,your actions might lead to not being considered for selection for any of our programme next time.
Registration Date Deadline: December 31, 2018
Application Details : Please register with your name as in your HKID card.
Please register with the online form below: