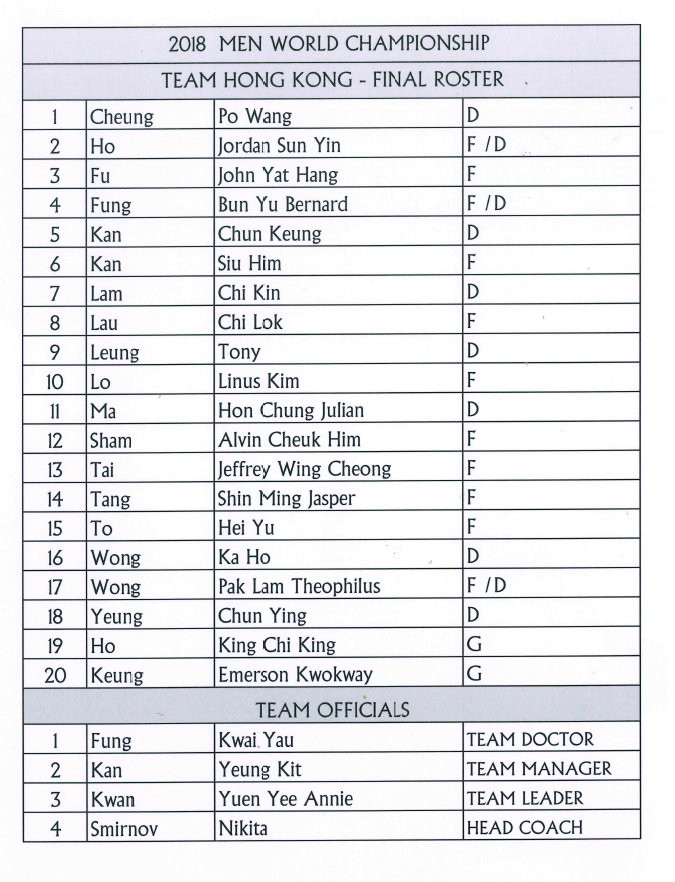 (APPLICATION CLOSED) 
HKIHA is pleased to announce the application for the 2018 IIHF Ice Hockey World Championship Division III
Preliminary info as below:
Date : April 16 – 22, 2018
Travel Date : Departure: April 14 Late Night
Arrival: April 24 (Hong Kong)
Place : Cape Town, South Africa
Participants: Turkey, Bulgaria, Georgia, Hong Kong, South Africa, Chinese Taipei
ELIGIBILITY:
Male Players born in 2000 or earlier with valid HKSAR passport.
Players born after 2000 are welcome, but with application U18 is need.
HKIHA reserves the final right to all roster selections.
Try Out: September 2017
Player Selection Priority will be as follow:
(i) Hong Kong National League (NL) Players or Youth National League (YNL) Players
(ii) HKIHA Registered Ice Hockey Players
(iii) Any other players