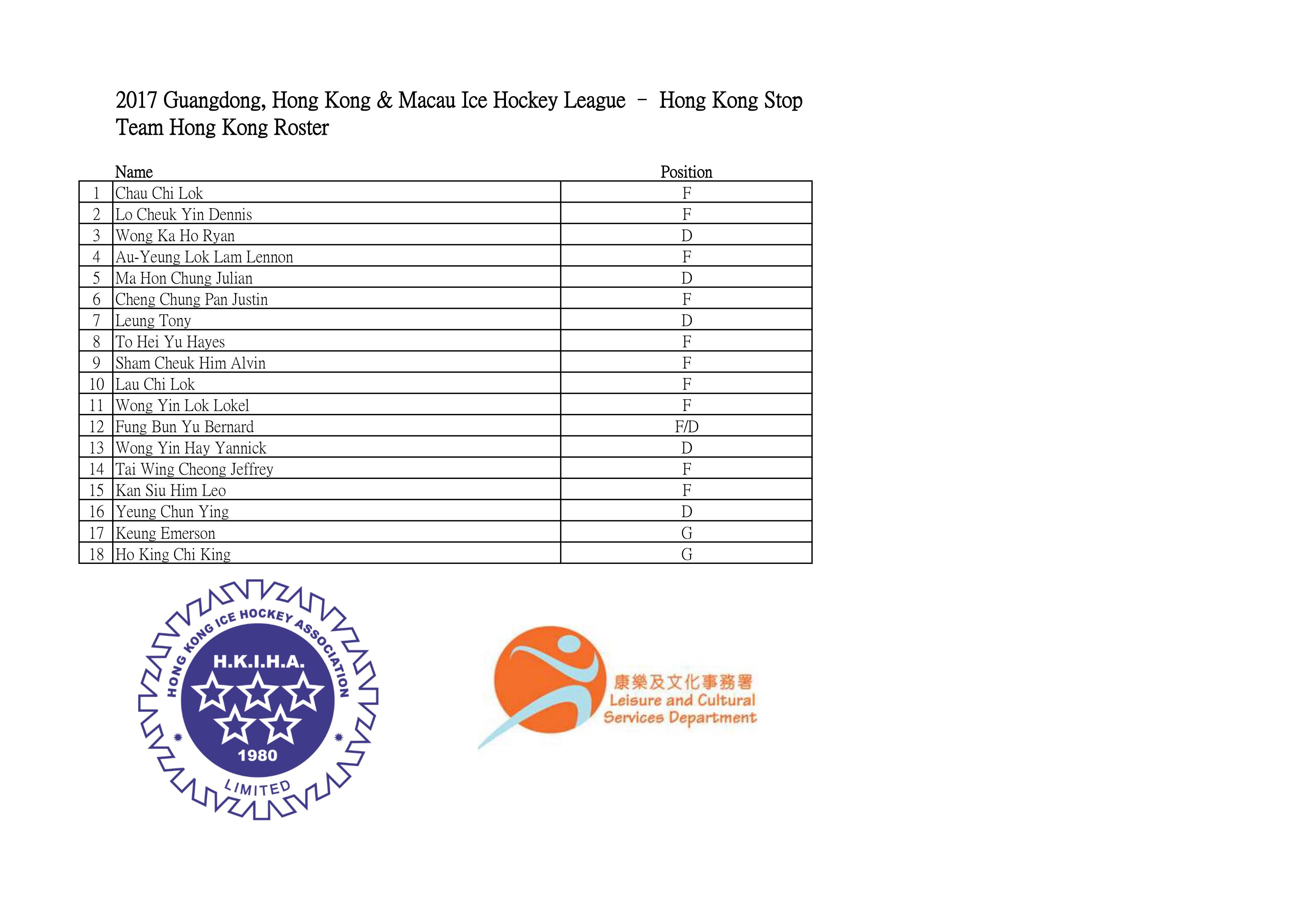 Ranking:
Champion: Team Hong Kong
1st Runner-up: Team FoShan
2nd Runner-up: Team ShenZhen
3rd Runner-up: Team Macau
Congratulation to Team Hong Kong!
Date and Time:
26 August 2017 (Saturday), 8:30PM – 11:30PM
27 August 2017 (Sunday), 7:00AM – 10:00AM
Venue:
Venue: MegaIce, 10/F MegaBox, 38 Wang Chiu Road, Kowloon Bay, Hong Kong
Organizer:
Hong Kong Ice Hockey Association Limited
Macau Ice Sports Federation
ShenZhen Ice Hockey Team
FoShan Ice Hockey Team
Requirements:
MUST be a Male HKIHA Registered Ice Hockey Player to comply with IIHF standards and regulations.
Must have a valid HKID card, shall be aged 16 or above on the day of competition and have his/her own equipment that meets IIHF standards.
Hong Kong National League (NL) or Youth National League (YNL) Players will be higher priority selection.
Costs: $300 via Cheque (Only selected players will have cheques deposited)
Payee: Hong Kong Ice Hockey Association Limited
Address: Hong Kong Ice Hockey Association, Room 306-308, 3rd FL, Metro Centre II, 21 Lam Hing Street, Kowloon Bay, Hong Kong