(APPLICATION CLOSED)
https://www.facebook.com/hongkong.icehockey/media_set?set=a.1437765459662972.1073741928.100002885952552&type=3
HKIHA is pleased to announce the registration for the 2017-2018 Hong Kong National League (NL).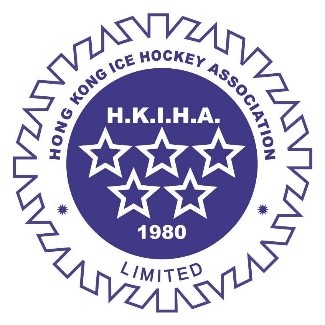 The season games will be held in the identical dates and ice time from the previous 2016-2017 season.
We encourage players to register to determine the number of players available in this year's draft as well as the possibility of team expansions.
Game Day: Monday Nights
Time: 9:15pm-11:15pm
Location: MegaIce
Age: 16 (Born in year 2001) and above
*(For players who born in year 2002 need to register for 2017-2018 YNL U16 Division first ,then he will be qualify to participate 2017-2018 National League tryout.)
League Scrimmages (Tryout) Dates / Times:
18 September 2017 (20:30 – 22:00)
25 September 2017 (20:30 – 22:00)
League Draft Dates / Times:
25 September 2017 (22:30 – 23:00)
League Draft will take place following the tryout scrimmage on 25 September 2017. All registered league players are strongly advised to attend one of the League Scrimmages**. New players who did not participate in any ice hockey leagues in Hong Kong last season (2016-2017) MUST attend one of the two League Scrimmages for assessments prior to placement in the Player Pool Selection. Failure to attend may result in the withdrawal of the new player's league application.
Team Sponsors will be given the right to nominate the Team Manager who will select players at the League Draft. If there are no Team Sponsors, HKIHA reserves the right to nominate the Team Manager for the teams. The League Draft will take place after the second scrimmage to ensure teams are evenly balanced and competitive. All Team Managers will participate in each round of the draft by taking turns selecting players in a snake draft format (i.e., 1-8, 8-1, 1-8, etc.). Each team drafts one player per round until all roster slots are full.
IMPORTANT NOTE: HKIHA reserves the final say to all Team Rosters.
No refund will be given under any circumstances. The ONLY exception will be for Players who are NOT drafted onto a team who will be charged HK$300 for Scrimmage Fee. The full league payment for those who were not drafted onto a team will then be refunded following the League Draft.
GAME FORMAT:
3 periods x 15 Minutes (Running Time)
Last 2 minutes will be stop time if the goal differential is 2 goals or less
Minimum 18 games
Regular Season: 15 games
Playoff Format: Quarter-finals (Best 2 out of 3 Series) -> Semi-finals (Knockout)
Championship Game and Bronze Medal Game
Minimum 12 Players and 1 Goalie will be drafted for each team
League Schedule will be announced to players following the League Draft.
Please register with the online form below: