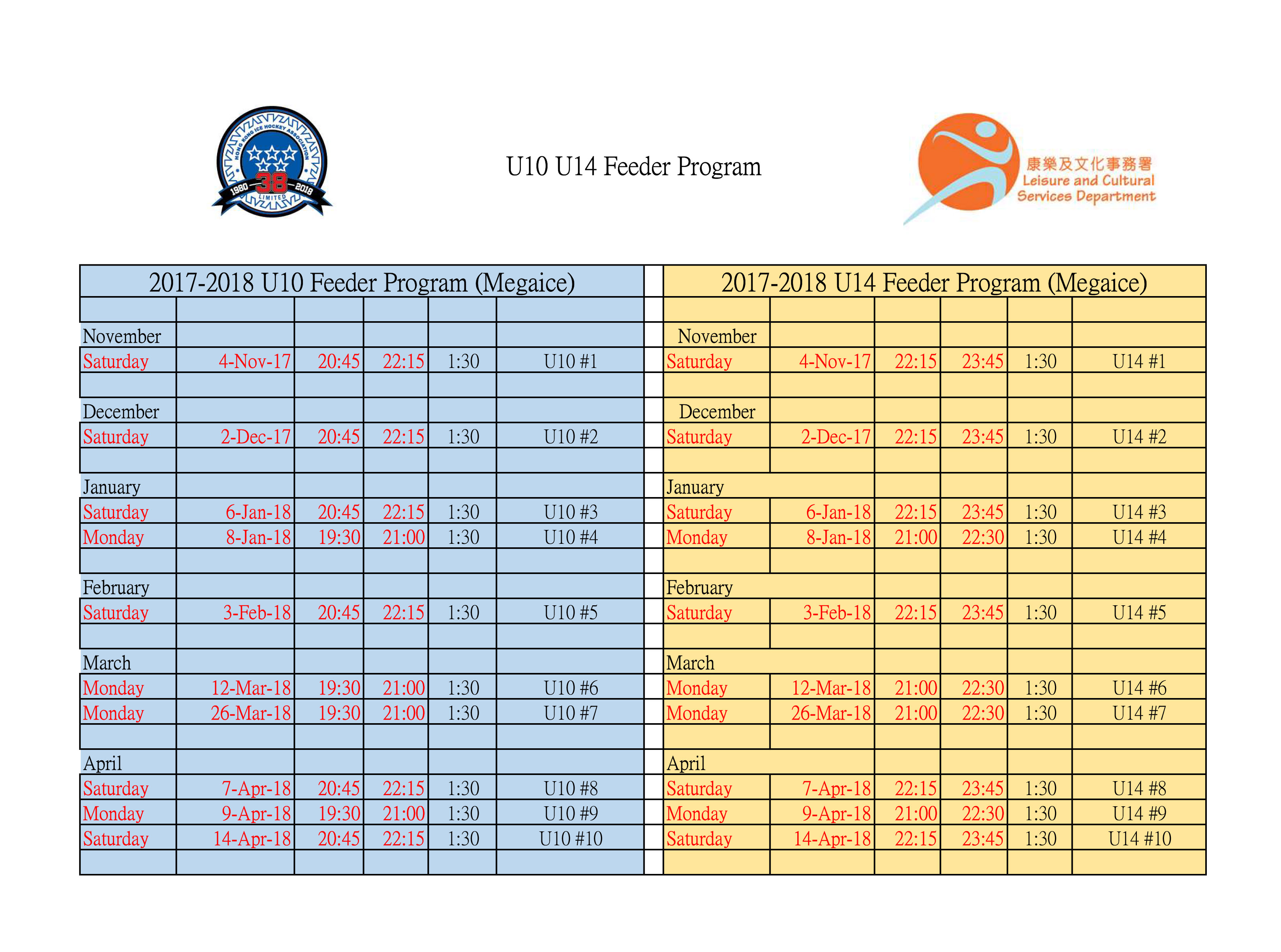 (APPLICATION CLOSED)We are pleased to announce the 2017 – 2018 U14 Feeder Program, organized by HKIHA .
This year,we will separate the different age group with different time slot and session. We will have around 20 players for each age group.
Date & Time : Saturday 22:15 – 23:45 / Monday 21:00 – 22:30
Place : Mega Ice
ELIGIBILITY: 
Players born on 2004,2005,2006 .HKIHA Registered Ice Hockey Player
Player Selection Priority will be as follow:
(i)Youth National League (YNL) Players
(ii)HKIHA Registered Ice Hockey Players
Please register with the online form below:
*All applicants must be HKIHA Registered Ice Hockey Players.