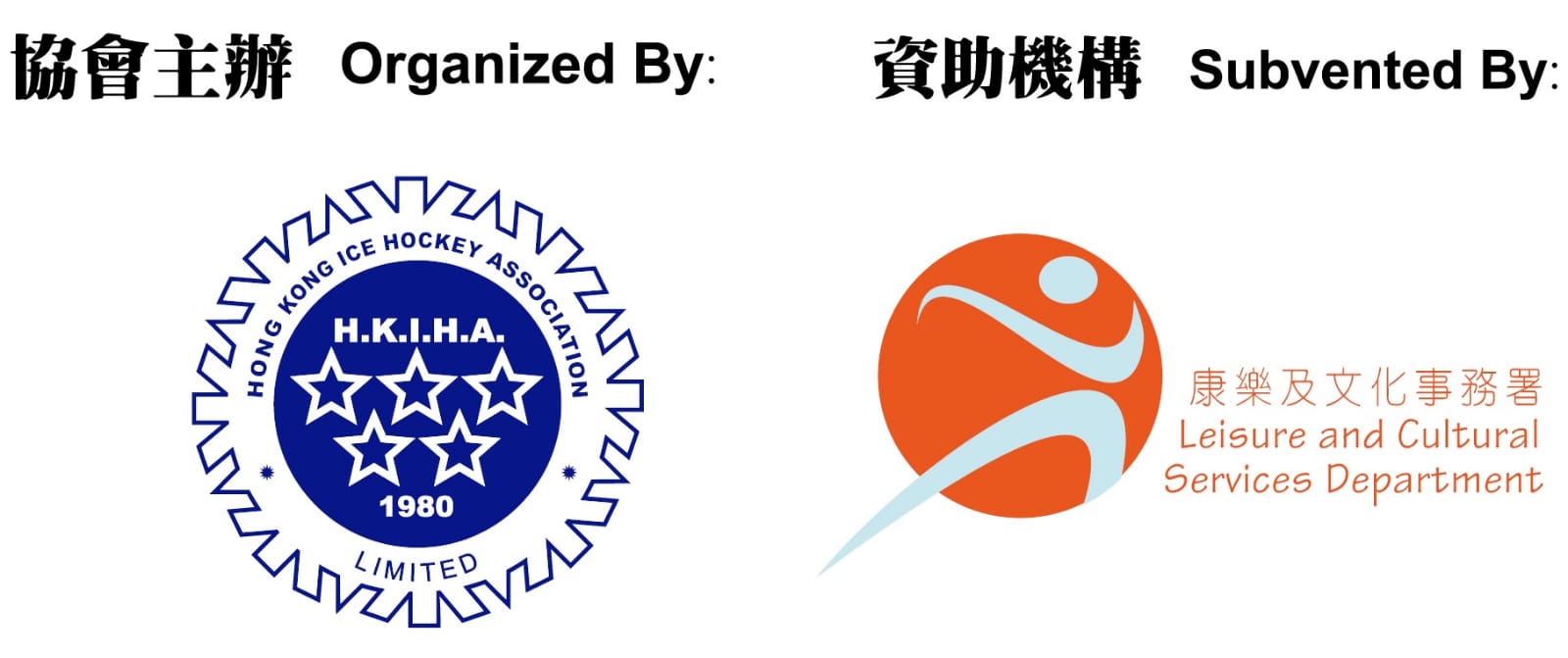 (Application Closed) We are pleased to announce the 2022-2023 Junior Ice Hockey Training Program, organized by HKIHA.
Time : Saturday 21:15 – 22:45
Date : From Oct 8 – Dec 17 every Saturday
Place : SkyRink, 8th Floor, Dragon Centre
Eligibility : Players born in 2012 – 2016.
*All Athletes must be Registered Player of the HKIHA.
Fee : HKD $2,300 for 12 Practice, 1.5 hours for each practice.
Quota: 20 pax
No refund will be made under any circumstances, except when the athlete is not selected to the program, or when the program is cancelled.
Payment :
Every applicant has to pay immediately after registration. It'll be refunded to you if your kid is not selected to the training. No entry to the training without the payment.
Payments will only be accepted in cheques (made payable to: HongKong Ice Hockey Association Limited). Please DO NOT make payment by bank transfer. Please send the check directly to our branch office by post or hand it in person to our branch office. The address is Flat B, G/F, High Win Factory Building, 47 Hoi Yuen Road, Kwun Tong, Kowloon, Hong Kong.
Wavier Form :
(免責聲明)
a. All selected players have to sign the Code of Conduct & Wavier Form.
(所有代表球員必須簽署球員守則和免責聲明)
b. Underage players, require signed underage waiver by parents.
(未滿十八歲的球員,必須由父母簽署比賽書同意書,球員守則和免責聲明)
The final decision :
Players selection will be made by HKIHA.
(球員甄選由香港冰球協會全權負責)
THIS TRAINING PROGRAM IS SUBVENTED BY LEISURE AND CULTURAL SERVICES DEPARTMENT (LCSD).
Deadline of Registration : noon, Sept 23rd , 2022
Subjected to the limited number of players, First come first served.
Appeal :
All appeals must be submitted in writing, typed or emailed to hkihaappeals@gmail.com within 24 hours of notification of the ruling.
組委會的聯繫方式Contact details of Co-organizer :
香港冰球協會 Hong Kong Ice Hockey Association
電話Tel: 852 – 2310 1050
傳真Fax:852 – 2806 8727
電郵Email:hkiha@hkolympic.org
如有任何爭議, 以賽會組委會最後決定為準。The Co-organizer's decision shall be final in case of any dispute.