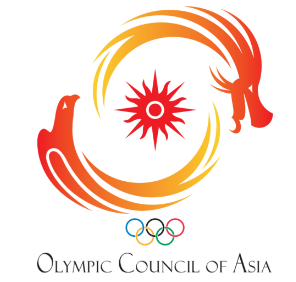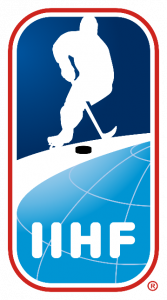 (APPLICATION CLOSED)HKIHA is pleased to announce the online application of 2023 OCA–IIHF U16 Asian Ice Hockey Youth Camp.
Camp Travel Date: 31 July 2023 – 7 August 2023
Location: Tashkent, Uzbekistan (Humo Arena)
Quota for the Camp: 1 Male athlete, 1 Female athlete, 1 Coach & 1 Game Official
All applicants must be holders of HKSAR Passport
Overall Selection Process:

HKIHA will submit a long list for OCA selection. The secretariat will contact nominees to provide relevant documents and further information for Long List Registration.
Age, Quota & Selection Criteria Respectively for Athletes, Coaches and Game Officials
Athletes
Coaches
Game Officials
Age Requirement
Born in 2007 only
N/A
Aged 18 – 27
Born in 1996 – 2005
Long List Quota
i.
Forward
(1 Boy & 1 Girl)
ii.
Defence
(1 Boy & 1 Girl)
iii.
Goalkeeper
(1 Boy & 1 Girl)
i.
Team Coach
(1 Male & 1 Female)
ii.
Goalkeeper Coach
(1 Male & 1 Female)
iii.
Strength and Conditioning Coach
(1 Male & 1 Female)
i.
Referee
(1 Male & 1 Female)
ii.
Linesperson
(1 Male & 1 Female)
OCA Finalized Quota
2 athletes
(1 male & 1 female)
1 Coach
1 Game Official
Qualification & Selection Criteria
I.
HKIHA Registered Player
II.
Demonstrated sportsmanship on & off of the ice
III.
Respect teammates, coaches, game officials & administrators
IV.
Positive & enthusiastic attitude that support teamwork
V.
Actively participated in HKIHA program / league
VI.
Able to speak and understand English
VII.
Reference from Coaches
I.
HKIHA Registered Coach
II.
Currently active in Junior Hockey Program / Junior National Team Program (Coach of JNL / AJL / other LTP / Junior Training Programs)
III.
Be able to coach, as a minimum, within Female Program
IV.
Be a role model for other Coaches
V.
Demonstrate Fair Play and Respect
VI.
Demonstrate Good Leadership Skills
VII.
Able to speak and understand English very well
I.
HKIHA Registered Game Official
II.
A good prospect and have a future as a game official
III.
Self-confident
IV.
In good physical condition
V.
Possess good skating skills
VI.
Good knowledge of ice hockey rules
VII.
Able to speak and understand English very well
VIII.
Experience of refereeing is an advantage
IX.
Reference from Referee-in-Chief
Olympic Council of Asia ("OCA") will bear expenses for full board accommodation (3 meals + Daily Laundry) and air tickets (Economy class airfare). NOC Uzbekistan will support all delegates to get the necessary entry visa to Uzbekistan after finalizing all registrations.
Deadline of Online Registration: May 21, 2023
Announcement of Long List: on or before May 31, 2023
Announcement of Result: on or before Jun 20, 2023
聯繫方式 Contact details
香港冰球協會 Hong Kong Ice Hockey Association
電話Tel: 852 – 2310 1050
傳真Fax:852 – 2806 8727
電郵Email:hkiha@hkolympic.org
如有任何爭議, 以遴選委員會最後決定為準。The decision of Selection Committee shall be final in case of any dispute.